Inspirational and informative
content for tourism providers and booking platforms
How to easily avoid the usual risks when creating travel content.
Why content marketing is so popular in the travel industry
You've decided on your next holiday dates, but this is where the agony of choice begins: Should I holiday close to home, or fly to the other side of the world? When choosing a vacation destination, more and more people are turning to the internet for advice, but there they are overcome with countless offers and it's easy to feel overwhelmed. We'll show you how to stand out from the crowd of tour operators and online travel agencies (OTAs).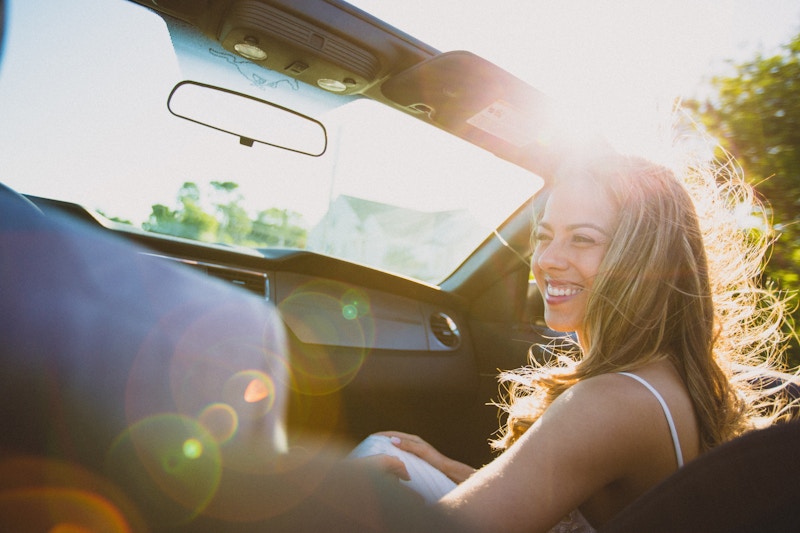 Tips for a successful content marketing strategy
Content marketing enables you to reach different target groups by providing them with the right information at the respective stages of their customer journey. You have to decide which channels and platforms you publish your content on, and be able to create current and authentic content that will engage your target groups. A strategic approach is essential for successful content marketing.
How to gain new customers with content marketing
Most users are irritated by online advertising banners or Facebook ads, and text ads on the Google search results page often do not achieve the desired success. Content marketing solves this problem: The users' attention is no longer aroused by penetrating advertisements, but by offering them real added value in the form of useful or entertaining information. In the tourism industry, it therefore makes sense to rely on emotional and inspiring content that will convince readers as well as search engines.
What does the target group want?
Put simply: Content that is relevant to you. Good content marketing therefore requires that you understand your target group and change your perspective accordingly: What makes your offer interesting for your potential customers? What are your customers looking for and how can you answer their question using an exciting story? What stories can you tell?
How do you create travel content that turns users into vacationers?
Take your readers on a journey and invite them to discover the destination with all their senses: What is there to see at your destination? What do you feel, what do you smell there? How do the local dishes taste? What does the vacation do to you? Can you satisfy your thirst for adventure or your need for rest? It is important to focus on the needs of the target group and to make sure that the emotional content of the text matches that.
What are destination descriptions?
Destination descriptions contain general facts about the travel destinations or information about the different seasons, climate, culture, cuisine, leisure activities, sights and much more. The trick is to prepare this information in an exciting way so that the readers feel like travelling there themselves. Ultimately, it's about writing texts that are both informative and emotional at the same time.
What does really good travel content need?
The best and most convincing travel guides are written by authors who are there themselves or who have recently been there. People who travel want to experience something - and someone who has already been to a certain place can best tell the readers what to expect at the respective destination.
Why personal travel reports?
Users love authentic, first-hand travel experiences. A travel blog style article has the right personal touch to appeal to readers. Instead of dry facts, you get a real travel story that makes you want to pack your bags yourself.
Why are top 10 lists such a trend?
The ten most beautiful cities, the best hotels, the most exciting countries - everyone knows them and has read them before: Top 10 lists on the internet. An article with the top 10 sights or activities in a city gives a great overview of what you should definitely see on a short trip. This is also what makes these lists so successful: They provide real helpful information to readers. If they are well written and illustrated, they make you want to travel. And of course, you should add links to your tourism offers on the individual points.
Another tip: Itineraries! How do you get from A to B?
It's one of the most important questions when planning a trip. You can provide the answers people need with your texts. Is there a bus connection? How much does a taxi cost? How long does the journey take, how often do I have to change trains? What flight routes are there? Is it worth stopping over? What can I see in Singapore if I only have 8 hours? Do I need a visa for this? All of this is information that your users are interested in!
How does internationalisation work quickly and cheaply?
If you would like a multilingual website or a multilingual travel magazine, our authors will create travel content for you in numerous languages. It is important to work with native speakers. In order to find the right tonality and style for the respective target groups, you need linguistic sensitivity. At greatcontent, we work with the right translation tools so that the whole process won't cost you an arm and a leg. These provide an initial text structure that native-speaking post-editors then finalise. This process is fast, scalable and cheap.
How important is localisation?
Units of measurement, notation of date and time and the like must be adapted in the target language to the local format. In addition, you should always check whether the text "works" as well in the target language as the original. For example, the text may mention a person, phenomenon or event that the reader is not familiar with in the target language and that needs to be explained accordingly.
Interactive content marketing
Interactive formats are a great way to make content exciting - and that increases your chances of more conversions and leads.
Interactive formats are for example:
A quiz is fun and informative at the same time. Also, question-and-answer games are often shared.
Timelines, tours, maps and much more
such as Easter, Christmas or Halloween (Advent calendar, Easter games, competitions or discount campaigns)
Find-the-couple, picture puzzles etc.
How often should content be published?
It is important that you only publish travel content that is relevant to your target group. A well-maintained editorial plan and a strategic approach are therefore essential. In the editorial plan, the most important milestones and the specific timetable should be recorded, as well as the channels to be used and the distribution of tasks. This will help facilitate your internal processes and the cooperation with agencies.
greatcontent is the top travel content specialist
Whether city tips, general travel tips, or hotel descriptions: In total, we work with over 30,000 qualified language experts, including many travel writers who are enthusiastic about travel, live locally or know the respective destinations. In this way we can provide you with professional descriptions or short editorial articles for every location. Thanks to our merger with TripsByTips, a content creator who specialised exclusively in travel content, greatcontent was able to further strengthen its tourism division.
What types of travel guide texts are there?
Depending on your offer and the requirements of your customers, it is worthwhile to compile travel guide texts with the following information:
Facts and practical advice on travel destinations
Travel content on special interests
Information on the cost of the trip
Blog-style narrative travel guides
Tips for side trips
How do you get maximum traffic and more conversions on a travel blog?
Build in search terms fluently. In addition, the content should of course be engaging so that your readers will be happy to book or come back. Your content must be persuasive and linked to a clear call-to-action (CTA). Just like this:
Talk to one of our content experts!
We have been advising and supplying DER, Hometogo, Tourlane and many others for many years. Together we develop the ideal content strategy for your travel business, too!